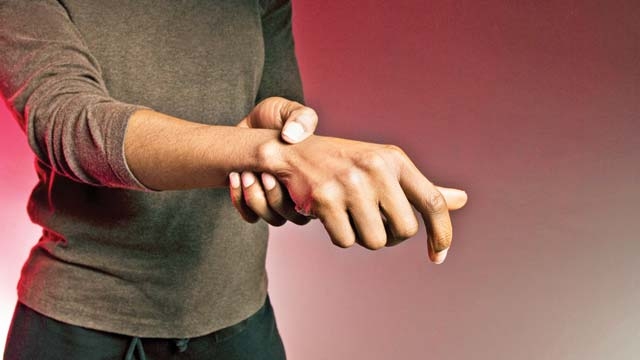 "One pair of hands," as Elvis Presley famously sang.
But, what is the price of a finger if you are a software developer? Or a toe, if you are a sales professional practically living out of the suitcase? Quite a few of us rely on the parts of our bodies to earn a living. Surgeons would be out of work if they lost their thumb , or their hands stopped functioning for some reason. A musician deprived of hearing would be similarly bereft. Of course, celebrities too routinely insure valuable parts of their bodies on which their fame and fortune rely. But ordinary people need to get on the act too, say financial experts.
Assessing the value: Body-parts insurance comes within the area of personal accident cover. But, if you're a professional, losing a finger, or eye sight might never be able to work again. Accident insurance covers stipulate exactly a certain amount for particular body parts. Prakash Chonnad, national underwriting manager – health and personal accident, SBI General Insurance says a personal accident insurance cover is offered on the basis of death only cover, death + permanent total disability, and death + permanent total disability + permanent partial disability.
Permanent total disability cover provides different rates for nature of disability. For instance, loss of sight (both eyes) gives 100% sum assured. Loss of two limbs is 100%. Loss of one eye and one limb is 100%. Under permanent partial disability cover loss of sight of one eye is 50% sum assured payment. Loss of one limb is 50%.
While loss of hearing in both ears is 50%, loss of hearing in one ear is just 15%. Loss of speech could fetch you 50%. If you lose all toes, you can hope to get 20% sum assured. Loss of four fingers and thumb of one hand gets 40%. There are different rates for loss of middle finger, ring finger, little finger etc. Any other permanent partial disability is given a % as assessed by doctor.
"Typically a civil surgeon certifies the extent /percentage of disability and give a certificate for the same. The doctor will examine the person and arrive at the extent of loss based on which he will issue a disability certificate. This certificate will enable the insurance company to arrive at the amount of claim payable in the event of any permanent total disability or permanent partial disability," adds Chonnad.
Adopt celebrity approach: Celebrities have for years insured various parts of their bodies. Even as the Beatles sang "I wanna hold your hand", their agents reportedly insured their fingers for 200,000 pounds. Michael Schumacher, the motor racing driver, was paid a handsome amount when his broken leg in 1999 put him out of race-track. Jennifer Lopez famously insured her bottom.
Nita Menezes, associate director and head celebrity practice, My Financial Advisor says, "Celebrities receive their income in spurts and their income life span varies, depending on their profession and their skills. As an advisor to celebrities, it is very important to help them protect what they have and to position them for continued success. Hence, it is necessary to have a strategic risk management plan in place."
Celebrities insure their body- but what good will insuring a body to a common man? You don't need to be a celebrity to insure. For professionals with a heavy dependence on one body part, it's important to consider special insurance. "Especially, voice insurance for vocal artistes (singers, stand-up comedians etc.)," says Menezes.
It's still not easy in India to have a cheap insurance policy that focusses on disability, but don't lose hope. "However, some companies are working on this. One private sector insurance has come up with a disability insurance product. A term insurance plan which ensures protection against the three eventualities of life – death, disability and disease should be affordable, than a special plan," says Anil Rego, founder and CEO of Right Horizons.
There are many frauds happening too. "You may not be offered insurance or get a claim if the insurer has reason to believe that you did something on purpose," says Pradeep Jakhar, who works as a financial consultant for small and mid-segment professionals.