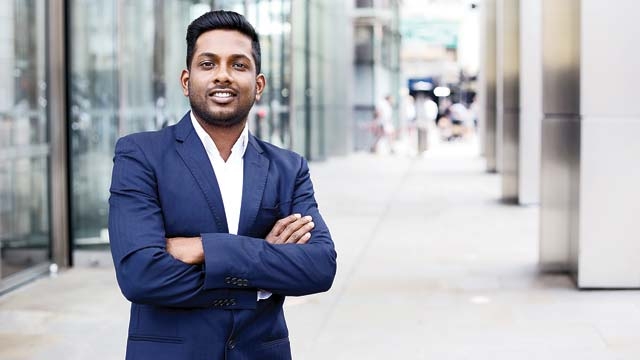 Everyone is talking about financial independence these days. And a lot many think it is about earning your own money and being in charge of your own expenses. But that is just one part of being financially independent.
What we often forget is the basic premise for financial independence being so critical to each one of us. Each one of us is just a tragedy away from our life changing drastically from what it is today. It could be losing a job, losing a sole earning member in the family, sudden increase in liabilities and unexpected depreciation in existing assets.
But the reason to choose to be financially independent should not be guided out of fear of a tragedy striking. Rather, it should be done on a daily basis as an inculcated habit so that if things do not go as per plan, there is always a cushion to fall back on.
Financial independence means being in a position to make your own money, choose your expenses and be responsible for your short term savings and long term assets. It is important to have a robust and an agile financial plan in place. The plan needs to be revisited on a regular basis to make sure that it is still in sync with your current obligations and a future that you envision for yourself.
Below are some essential components of a financial plan.
Make a list of sources of income: Figure out where all you get your income from. It could be a structured salary from a job, not-as-structured profit from a business, fixed and variable bonuses, any rental, interest or other income.
Make a list of your necessary expenses: These are the expenses that you will incur irrespective of your lifestyle. Rental expenses, existing EMI, groceries and other household expenses.
Make a list of your expenses that are related to your lifestyle: How many vacations do you take a year? What is your weakness- eating out regularly, the latest tech savvy gadgets or anything else that you have a feeling that you end up spending on, more than you think you should. Each of us has one and while it may not always be possible to eliminate them, there could be a conscious effort to curb them.
Figure out your savings and the variance to your target savings: Deduct the above expenses from your income and see how far you are from your target savings. Your target savings will differ from the next person based on how you expect your present and plan your future to be. If you plan to buy a lot of real estate in future to retire comfortably, you have to curb your present expenses to be able to afford the additional EMIs. If you think maintaining the present lifestyle even after you retire, you need to figure out how much you need to invest today to make that happen. And what is the savings you need today to make it happen.
There are various options where you can invest based on what you envision for your future and how you would like to structure your present:
Fixed deposit (FD): These are the simplest of options. Park whatever money you have in FDs so that they do not show in your savings account. That way, you will not end up overspending and will have some savings on a monthly basis.
Mutual funds: Based on your age, current liabilities and risk appetite, you can choose whether to invest in a debt linked fund, hybrid fund or an equity-linked fund. Be sure to invest in a professionally managed fund so that your funds are handled in the best possible manner.
Real estate: You could invest in real estate properties but usually these kind of investments pay a return over the long term only.
Make a plan: Everyone needs a plan. And no one can ever stick to their plan one hundred percent. There will be bumps on the road and if you do not have a plan in place, you will never be able to gear yourself back on the path. Have a plan in place so that your financial independence is not limited only to today but also helps to secure your future.