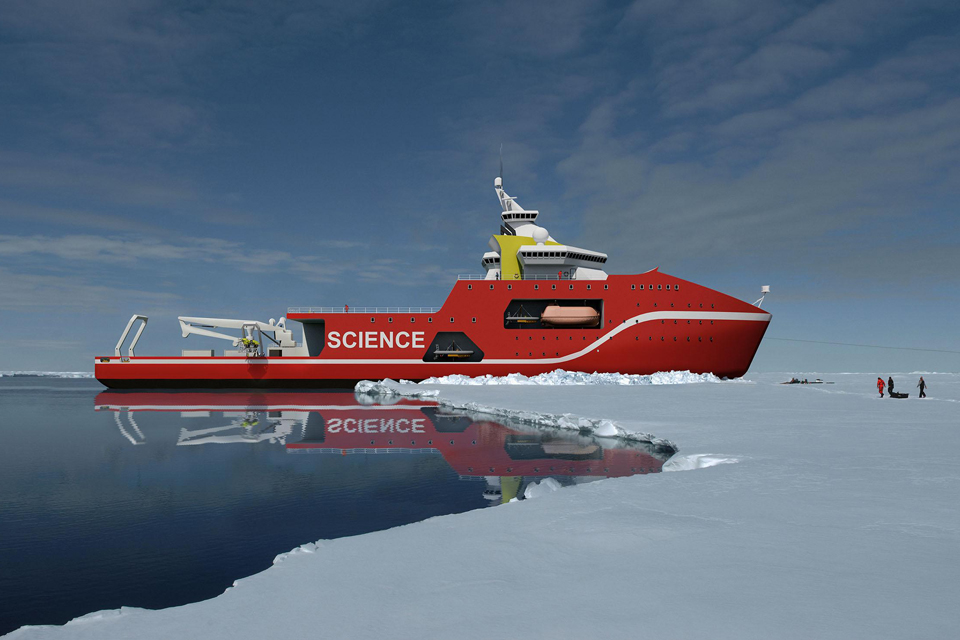 The consultation is seeking views from the science community so that it has the opportunity to say how this money should be invested; from refurbishing a university laboratory, to investing in a new major international project.
This follows the Chancellor's announcement on making a long-term commitment to invest in science and research infrastructure, increasing capital investment to £1.1 billion and growing it in line with inflation each year to 2020. This boost will also further support the UK economy.
The research vessel will give UK science one of the biggest, most capable polar ships in the world. It should be ready to enter service in 2019, and will support scientists in both the Antarctic and the Arctic. It's hull will have incredible strength, allowing it to push deeper into pack ice than any previous British research vessel. It will be equipped with leading-edge technology to support oceanographic, marine ecosystem, geophysical and other research activities that will help determine the changing polar environments.
Minister for Universities and Science David Willetts said:
Today's launch of our consultation on future capital investment is a historic opportunity for British science.

The next 5 years will see the largest ever sustained capital spend on science investment. Our scientists can identify the next Crick Institute or the next equivalent of the Laboratory of Molecular Biology for us to invest in."